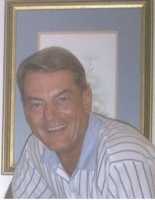 Visit TR Associates for great choices at competitive prices. Our stores offer a wide variety of products and services to meet the needs of all our customers. Please use our "Contact Us" button to inquire about hard to find or special order items. We can probably find it, and at a very competitive price. Use the links on the right to navigate our site. Feel free to contact us with questions or feedback.
Search Box courtesy of AllWebHunt
---
Recommended!
"Announcing The Quickest And Easiest Way For You To Build Your Own Website For FREE...In Just Minutes From Now!"
Time-Limited: Discover The Amazing Built-In "FREE CASH" Opportunity When You Download This Software Now!
Ewen Chia's Quick And Easy Website Builder Worth $197
Download "My Free Website Builder" For *FREE*
Now Before It's Gone!....I've got my copy installed!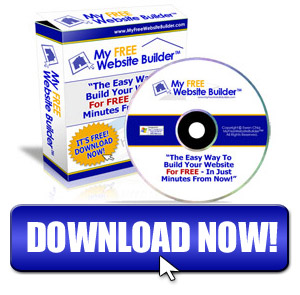 ---
---
Want to Sell More on and off the Net?...
Change the Process to Change the Results!
Use these FREE Master Series e-books to build
or improve your business, online or offline....
---
Find out more about each course... Opens in a new page.








The Complete Site Build It! Reference Center.... It's Not About Web Hosting. Not anymore. It's About Success.


---
Old Time Radio Catalog (OTRCAT.com) is dedicated to the preservation of the golden era of radio (old time radio). You can hear thousands of old time radio episodes online and can stream or download full episodes in Mp3 format. Detailed descriptions of the performers and series broadcast in the era (1920's – 1959) are available to read. In the 'daily downloads', there are the broadcasts of the day throughout history (from the last 50-70+ years). More information about old time radio...
---
This embeded player is loaded with DRAGNET Old Time Radio programs. This series ran from 6/3/49 to 2/26/57 on NBC at various times and days and starred Jack Webb as Detective Sergeant Joe Friday. Various partners throughout the show's run were Sergeant Ben Romero (Barton Yarborough), Ed Jacobs (Barney Phillips), and Officer Frank Smith (Ben Alexander). Webb was the creator/Director of the series and wanted everything to be as authentic as possible, down to the last sound effect. The stories were based on actual police files and "the names were changed to protect the innocent". Dragnet broke a few radio taboos as well, such as dramatizing sex crimes. Children also were killed on occasion as in the episode "Twenty-Two Rifle For Christmas". The series eventually went to television and ran there for many years. The familiar DUM DE DUM DUM, the first four notes of the opening theme composed by Walter Schumann, became a pop culture legend and was forever associated with Webb, Dragnet, and just plain getting in trouble.

---
The Adventures of Sherlock Holmes
---

Get a Free* Custom Built Wedge or Hybrid Club valued at over $200. We Need Your Feedback.
*(...nominal s&h charges not included)

---
Do you enjoy "Old Time Radio" as much as I do? Click on the "Old Time Radio Station" icon on the banner below to visit the RadioSpirits website and look through the thousands of hours of old time radio shows available for your listening pleasure. The banner below shows a sample of what special collections are offered today, and the "Listen Now" icon allows you to begin listening to today's featured streamed shows Free. You can buy tapes and CDs of your favorite programs, memorabilia of the past, and they even often a 30 Day Free Trial subscription so you can download hours of programs each month. Visit the site and bring back the "Good Old Days" of radio. You can even search for a radio station in your area that plays the programs. (This information is offered as a service, and we receive no revenue or any other compensation for placing the advertisement on our site. We do it because we enjoy the programs and hope you will, too.)



---
Before you send that "Killer Ad" or "Newsletter", make sure it will reach the recipient's inbox and not be Deleted or filtered into the SPAM bucket.
Click Here for A Free SPAM Check.

SpamCheck is a standard feature integrated into the MailOut module of Site Build It! (SBI!) -- the unique, all-in-one site-building, site-hosting, and site-marketing product. SBI! makes it easy for you to build a professional, popular, and profitable business.

For more information on how SBI! can build your business, visit...Site Build It! (SBI!)
---
Recommended!
Want To Make More Money On Every Email?
Click Here For Free Access!($197 Value) ....
---
---

Do you want to know the secrets of creating an info-product quickly and easily WITHOUT writing it at all yourself?
Find out how in this complimentary copy of "How To Make Money With Content"...just 21 pages in .pdf format.
Click Here To Download YOUR FREE Copy


---

Download Your Free Internet Glossary -- ".pdf" file here (Right-Click and "Save Target")
What is SMTP?
What is MIME?
What is a Proxy Server?
What are Blog and RSS?

No matter how many years experience you have online, it seems there is always something that jumps out of the blue and makes you wonder "What Exactly does THAT mean", right? Well, now you can find out.

A colleague, Tom Hua - Publisher of e*Vision, and the co-founder of the World Internet Summit - has created this Internet Glossary so that you can easily find out what all those Internet Terms mean.
---
Download A High Quality Visual HTML Editor Free!
PageBreeze is a powerful HTML Editor which has both visual (WYSIWYG) and HTML tag modes. PageBreeze's design emphasizes simplicity and ease-of-use. You'll find that you'll be creating great looking websites almost instantly--with virtually no learning curve!
PageBreeze offers the power and quality that you would expect in leading commericial products costing hundreds of dollars (like Frontpage and Dreamweaver), but it is completely free for personal use!
---
Download (18K zip file):--&gt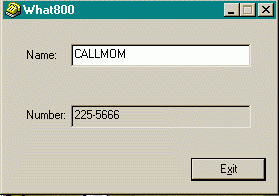 The program converts "Vanity" 800 phone numbers into their respective numerical equivalent phone numbers. Download by clicking on the icon.. Keep it handy on your desktop. ...I do.
---

Do You Want This Swing?...click on the book...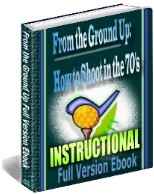 ---
---
| | | | |
| --- | --- | --- | --- |
| Do You Want This Swing? | | | |
As a token of my appreciation for your visit, I would like to offer you Free* Demo Golf Clubs and Accessories. These are high quality demos, played for less than 45 days, satisfaction guaranteed. Normally only customers or members of selected organizations or companies get this opportunity. Obviously all the products are offered on a first come, first served basis while supplies last, so don't procrastinate.

Claim your Free* Demo Golf Clubs and Accessories!

P.S. there is a great affiliate program as well.

*(...nominal s&h charges not included)